Cardiac Science Unveils Powerheart® G5 AED
Cardiac Science is proud to announce the Powerheart® G5 AED in the United States. The G5 is easy to use, reliable, rugged and boasts advanced technology. By using variable escalating energy, it delivers customized energy needed to a patient.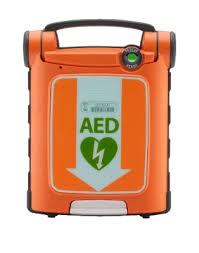 HeartSine Unveils samaritan PAD 450P AED
HeartSine® Technologies debuts the first and only FDA-cleared Automated External Defibrillator to provide real-time verbal and visual feedback on the rate of CPR compressions. The samaritan PAD 450P is compact, easy to use, and also boasts the highest IP Rating.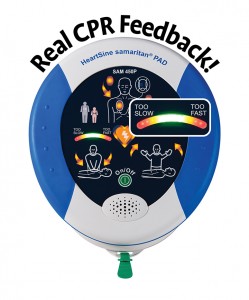 ---
Interested in finding out how Think Safe's products and training options can benefit your workplace? Simply contact Think Safe at 888-473-1777 or click on the More Information button, and we'll be happy to contact you. Or, if you like what we do, refer us to a friend!