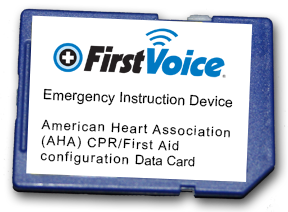 DATA CARDS
Data cards allow your EID to have strict adherence with any major training organization's protocols.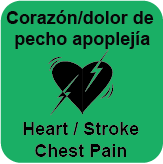 12 Buttons
The EID offers twelve button options to guide the initial assessment through user feedback.

Language options
Upon powering on the EID, the user can select the desired language for instruction.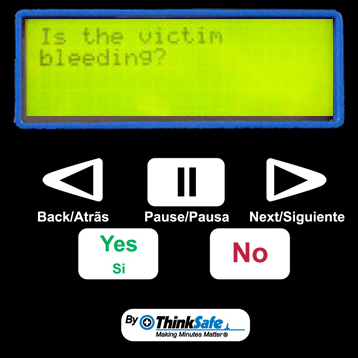 user Feedback
The EID asks Yes/No questions of the user determine to further assess the emergency.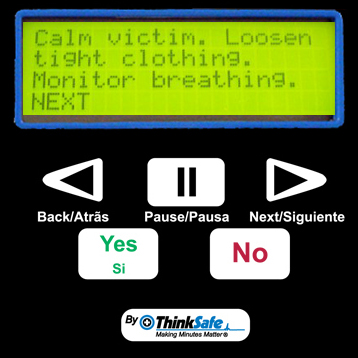 Instructions
Based on User feedback, the EID provides audio & visual instruction for the specific emergency identified.