Online Training for CPR, AED, First Aid, BBP, Active Shooter, Emergency Preparedness and Other Safety Courses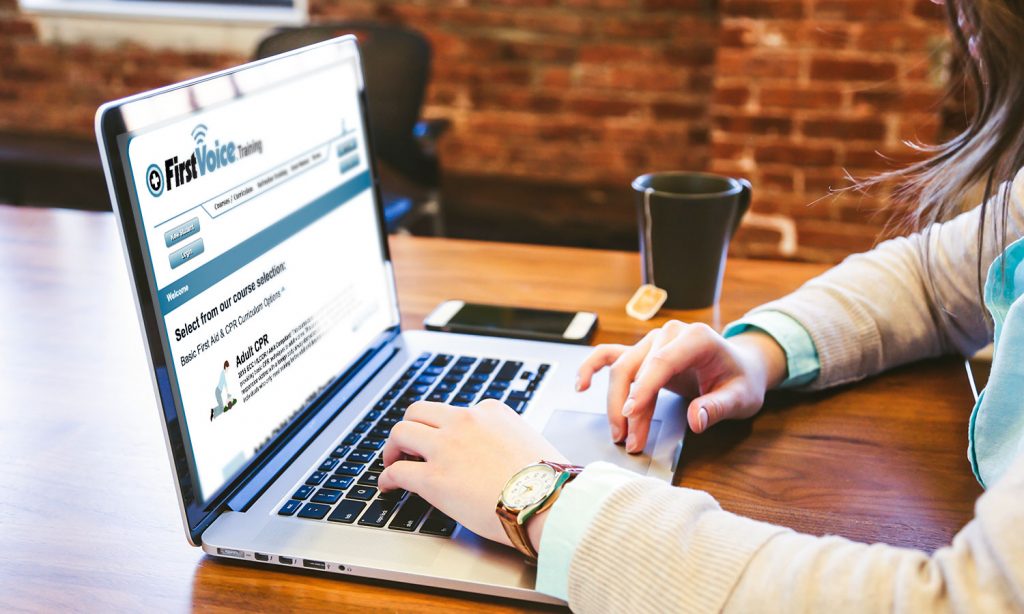 Think Safe offers nationally & internationally accredited online training for CPR or First Aid certification via a state-of-the-art learning management system that allows easy tracking of students. Online training with multimedia is accepted by the United States Government, OSHA, and many other certifying authorities. Thousands of healthcare providers, teachers, coaches, and industrial workers have been certified with online training.
Think Safe's First Voice Online Training is accredited through the International Occupational Health & Safety Association (www.IOHSA.org), an international training organization that meets ECC/American Heart Association (AHA) guidelines including all fifty states' training requirements or American Red Cross (ARC). Think Safe's First Voice Online Training follows the same current ECC/ILCOR accreditation guidelines per the most recent updated course curriculum and online content available from these entities.
Online Training Benefits:
Approved method of CPR or First Aid certification and AHA/ECC/OSHA/ILCOR compliant
Video, Hands-on, text and Audio components improve skill retention and improve learning experience for student
Availability of training anytime with Internet access; Courses bookmark for easy re-entry to the study guide
Less time used with a course length of 30-60 minutes; Significant savings on the class cost & employee time
Scheduling flexibility of training one person at a time versus coordinating a group
Management reports including courses passed, in progress, unused key codes, and refresher access
Unlimited online access by students to courses passed for future reviews change
Management can require future trackable refresher courses for any passed course and students receive auto-notifications to take refresher course
Free online course material, eliminates training budget impact for printed course materials
Experienced technical support and customer service representatives that understand the technology and your training needs
Train-The-Trainer Course allows organizations to bring the training in-house and substantially reduce training budgets
Reciprocity for certified instructors and trainers with other training organization providers (AHA/Red Cross, etc)