Blended Training Courses for CPR, AED, First Aid, BBP, Active Violence, Emergency Preparedness Offerings and Other Safety Courses
Blended training is simply the blended use of both traditional instruction methods and online teaching methods. Blended training provided by First Voice Training includes allowing the student to pass online courses. After students pass the written test that follows the online study portion of the course, a trainer performs a motor (didactic) skills test. This ensures the student can perform the skills they have learned.
Blended training reduces time in the classroom for both the student and the teacher or trainer. Several efficiencies are gained by trainers as well as students from blended training. Blended training benefits students by improving interaction and frequency to the training, and is proven by recent American Heart Association studies to improve retention of the skills learned.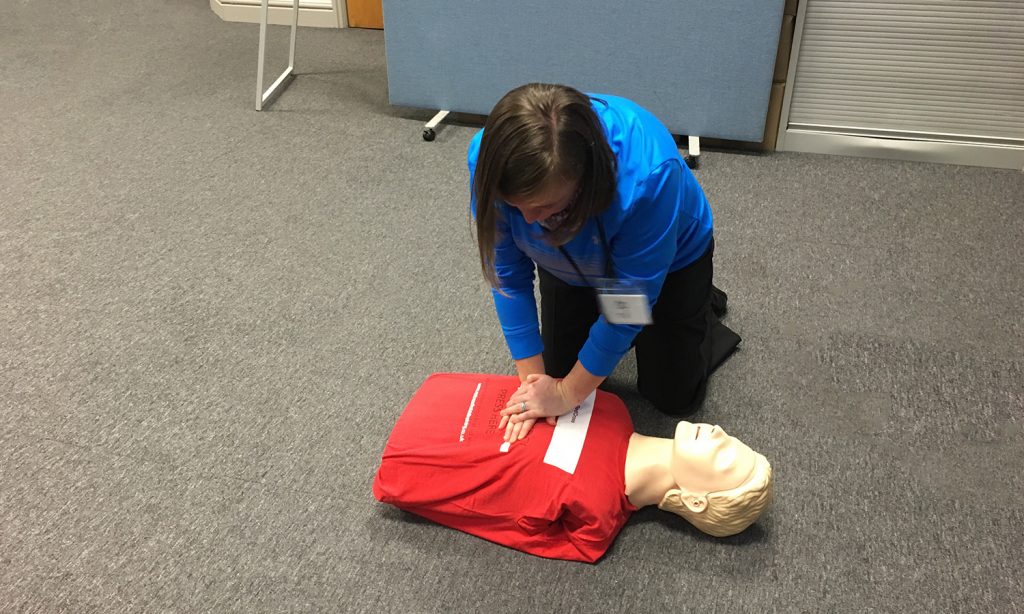 Student have to access their online First Voice Training student account anytime to refresh on course material.​
Online storage is redundantly backed up and accessible for longer periods of time.​
Trainers can have an easy access point to training logs for courses or students or any expiration tracking data through the use of online data stored in First Voice Training or the automated Training Tracker application at First Voice Manager.​