All prices on this website are guidelines for Manufacturer Suggested Retail Price (MSRP) or Minimum Advertised Price (MAP). Please click on "Get Quote" in the product section for a competitive quote and current market pricing. You may also calll Think Safe at 888-473-1777 from 8am to 5pm Central Time, email us at customercare@think-safe.com or click on "Contact Us" in the menu bar and fill out the form provided. Think Safe accepts all major credit cards, purchasing cards, Paypal, and will grant net 30 day terms to qualified clients. If you are interested in becoming a dealer for Think Safe of First Voice products, select the "Think Safe Distributors" menu item in the footer menu or click on "Contact Us" and fill out the form provided.
Emergency Instruction Device (EID)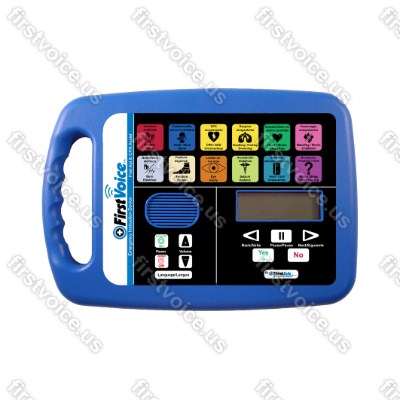 Emergency Instruction Device (EID) / First Aid & CPR Assist
Why Risk anything? Be Prepared for Everything.
Help your Emergency Response Team with a Emergency Instruction Device / First Aid & CPR Assist
Reduces panic & stress
Increases preparedness
Focuses on accurate first aid care
The EID is designed to effectively coach users on hundreds of first aid emergencies from start to finish. In the event of an emergency, this simple, easy-to-use touch pad gives direction on how to respond quickly and accurately. Be prepared in the event of a sudden emergency, with minimal first aid training or experience. The award-winning EID keeps rescuers focused on accepted first aid and CPR protocols in order to treat the injured person in a safe manner.
The device speaks out loud and has clearly visible instructions on the embedded shatterproof LCD screen, asking questions about the extent of the injury. The "yes" and "no" buttons are used to answer. Depending on the severity of the situation, the EID continues to ask questions until it understands the situation and can accurately give instruction on how to proceed and further treat the injured person.
"Knowing the First Voice EID is accessible and will arrive at the scene of a medical emergency gives our medical first responders a sense of relief. Having the EID available gives them peace of mind that they are giving the victim every opportunity for a positive outcome."
Brenda Saunders, OCC Health Nurse, Exide Technologies